---
Bhagwan Rampure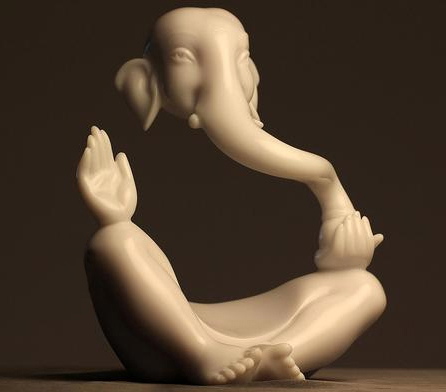 Bhagwan Rampure is famously known as the artist behind the stunning bronze Bull sculpture at Dalal Street (BSE, Mumbai). His works have been critically acclaimed for their sublime beauty and grace and modern conceptualization of traditional forms.
Bhagwan Rampure works in various mediums like Bronze, Fibre, Wood & Marble. His other popular commissioned work includes 'Sultan Qaboos Rose' in Muscat, Master Dinanath Mangeshkar At Sangli, Yogi's Sculpture at Master Dinanath Hospital Premises and Dr. Babasaheb Ambedkar in Mahabaleshwar.
He is also a renowned trophy designer.
Online Painting Sales at Rhythm Art Gallery in India
Subscribe Now
For Latest Updates on Paintings, News and Offer