---
Vivek Kumavat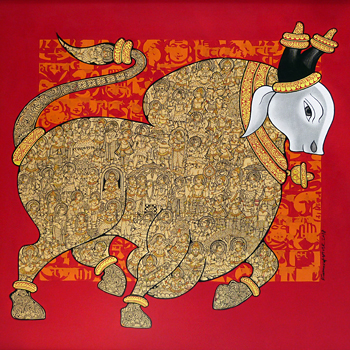 Vivek has done his BFA from Sir JJ School of Art, Mumbai.
The artist works on the theme of the majestic Indian bull. The form of the bull indicates power, a strength to do a great capacity of work. The artist believes that the magnetic structure of a bull attracts positive auras. It also plays a strong role in our Indian mythology with Lord Shiva, known as Nandi. The form of the bull keeps the mind and body active and strong.
The intricate details in each of his paintings is what make his Bull paintings unique and visually very appealing.
Subscribe Now
For Latest Updates on Paintings, News and Offer