How to buy the perfect painting for yourself?
Looking at buying a painting? This post might help you in making a decision! Read along!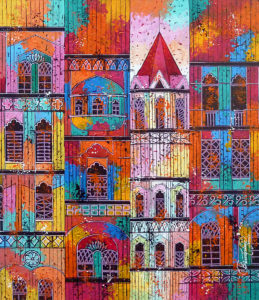 Visual art is a form of creative expression – it allows artists the freedom to express their thoughts and ideas without any limitations.
Acquiring art is all about that instant connection. It may seem complicated at first as you may not be aware of the various art styles out there or various artists or you might simply be clueless as to what you want. The key is to see. See as much as you can!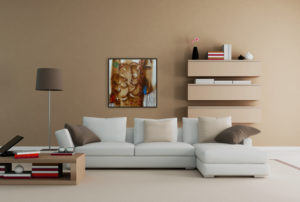 What you see is what you understand
It is as simple as that and the moment you have seen an artwork that resonates with your own personality – you will know that's the one to pick.

Visiting an art gallery is key
We as gallerist are always happy to answer as many questions you may have. Never get intimidated while visiting a gallery because you are ultimately visiting with the hope of buying some art.
If you have any specific style or theme in mind, then mention it.
If you have a certain budget (even if it is a small budget) freely express it!
Remember even a small purchase is at some level supporting an artist and no art is big or small. You are buying as per your individual capacity and there is nothing wrong in that.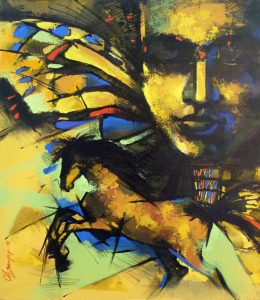 Our Top 8 Tips to Purchasing and Owning Painting or Sculpture
1. Art Buying Is A Personal Experience
You don't have to be an expert in art to figure out what kind of painting you want to buy. While it is always helpful to have a basic understanding of art and art trends; it is ok to be lost sometimes too. That makes the art-buying experience more personal and fun as you seek out that perfect piece for your home!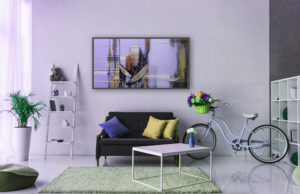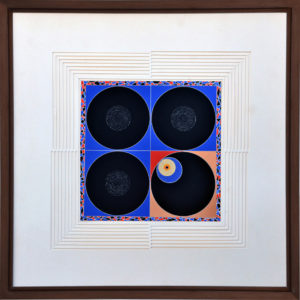 2. Go With Your Instinct
We have mentioned this earlier,  but remember no matter the suggestions and advise, at the end of the day, do what your inner voice says.
Don't be afraid to go in a different direction if you find something you love. You might not understand why you like something, but don't let that stop you. Art is just like music, you may not get the lyrics sometimes but you still enjoy listening to it.
Never buy anything just because it fits the size or price. Go with your instinct and select what appeals to you the most.
3. Buy What You Love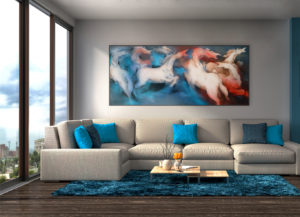 The painting may not match your interiors or it may be something completely away from the norm and that's fine because as long as you love it, you will always be able to enjoy it.
Whether it's an original painting or a limited edition or even a mass-produced work, make sure to buy only what you love. Remember you will be waking up to it everyday. Art in particular is very personal and each piece is meant to evoke an emotion and a feeling that is personal to you.
4. Don't Buy just For The Name
Original art done by a famous artist is a great way to add something unique to your collection and it can certainly give your room a certain amount of character, but they can also be very expensive. Plenty of people have found themselves guilty of making an investment in a piece simply because it was by a renowned artist and they thought it has value, and it does; but this can be a big mistake if you don't truly love it.
It is very normal to sometimes get carried away with the glamour quotient that the art world carries. You can end up buying a painting because your social circle also owns a work by that artist, and again that is fine. But if the style doesn't appeal at all, it is ok to go the other way and buy a younger artist and a different/better work (as per your own liking).
Go beyond the name of artist, see the work. Before selecting the artist make it a priority to select the artwork style.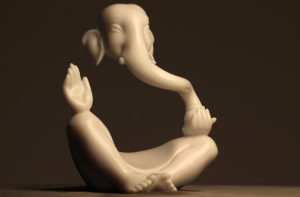 5. Explore Different Mediums
Artists constantly experiment with different mediums. So don't limit yourself to buying a canvas or a paper painting. If you think you have the space and interest to display different work, feel free to explore! – Sculptures, wall-based murals, works on linen, or mix-media techniques etc. There are multiple choices out there!
6. Conversation Starter
This goes without saying – Art is all about curiosity and expression and apart from just viewing pleasure it can lead to meaningful conversations too.
7. Size Matters – Identify your space
Always measure the wall space before visiting any gallery, get your rough dimensions in place. You wouldn't want to end up with a too small or too large work. Having the size in place gives you an idea with what all you can do in terms of display. While hanging one single large painting is an option, sometimes you can even break your large walls by doing a collage style display or by hanging multiple small sets to cover a large area.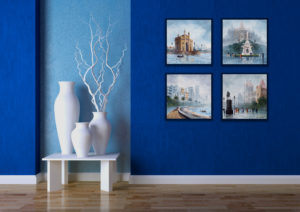 8. Buy Indian Paintings Online
So as per current trends everything is going online and so has art! We as individuals have gotten pretty comfortable with this screen culture and while it is good to browse online and see what is out there, it is always recommended to see the painting in person once before buying. However this is possible only if you reside in the same city as the gallery location.
If you don't, then there are other ways – get in touch with the gallery, ask them for more information, images, maybe set up a video-call and view the painting up and close. You can even send your friends/relatives to see it once, there are many ways to tackle this distance issue. Personally contact the gallery and they will ensure that buying paintings online becomes easier for you.
And finally, the gallery team is here to help you select the perfect piece of art for your collection; from advising on existing works availability, right up to commissioning a custom painting. Do get in touch!
Bhavya Gala
Tel: +91 9819187697
Email: bhavya@rhythmartgallery.com