Yes a sculpture! Don't think of some large-scale figure standing in some outdoor place – sculptures can be owned and enjoyed in private spaces too!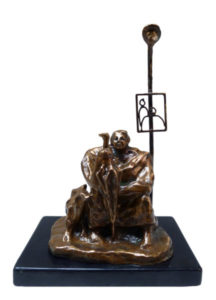 A sculpture is something which is three-dimensional – and hence it completely sets itself apart from a painting. A sculpture can be viewed from multiple angles due it is height, width and depth characteristics. And this is what makes sculptures fun and something exclusive to own for your home! In fact not just home – sculptures (depending on the medium) can be placed anywhere – your office, your garden and even in any outdoor place.

Unlike paintings, sculptures are not just restricted to the wall. In your house/office itself it can be placed in numerous ways and the display options for the same are reviewed below.
So let's first understand and review some basic points about any sculpture:
Medium
Even in sculptures there are varied mediums. Different artists work on different materials to produce their ideas into real objects. Techniques like carving, casting, molding, hand-work to even 3d printing are used by various artists today.
Different material are generally mixed or used singularly – can be marble, polystone, wood, ceramic, terracotta, polyresin, sandstone, bronze, brass, stone etc.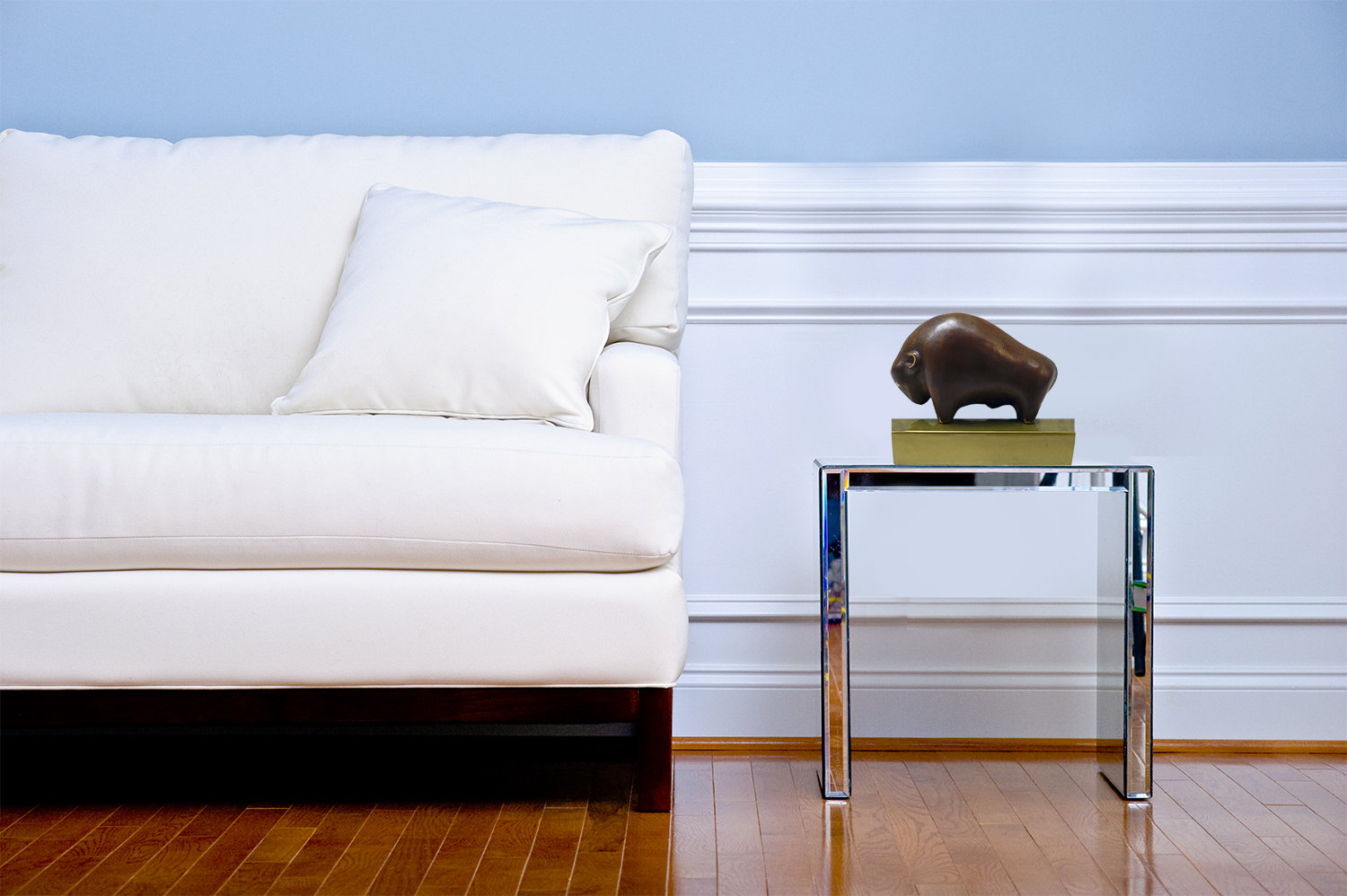 Size
Sculptures come in varied sizes from desktop sculptures to life-size sculptures. Depending on the space you have, you should decide on the type of work you want.

Display
The beauty of a sculpture is that it can be placed anywhere – from the floor to the wall or even hung from the ceiling if the work is made in that way! You can even place it on a pedestal to uplift the viewing level of the work.
If placing on a shelf – it can either be a standalone piece or you can place it among your book collection.
Small sized works can be kept directly on the desk/tabletop as well.
There are no rules – display it the way that makes you enjoy it the most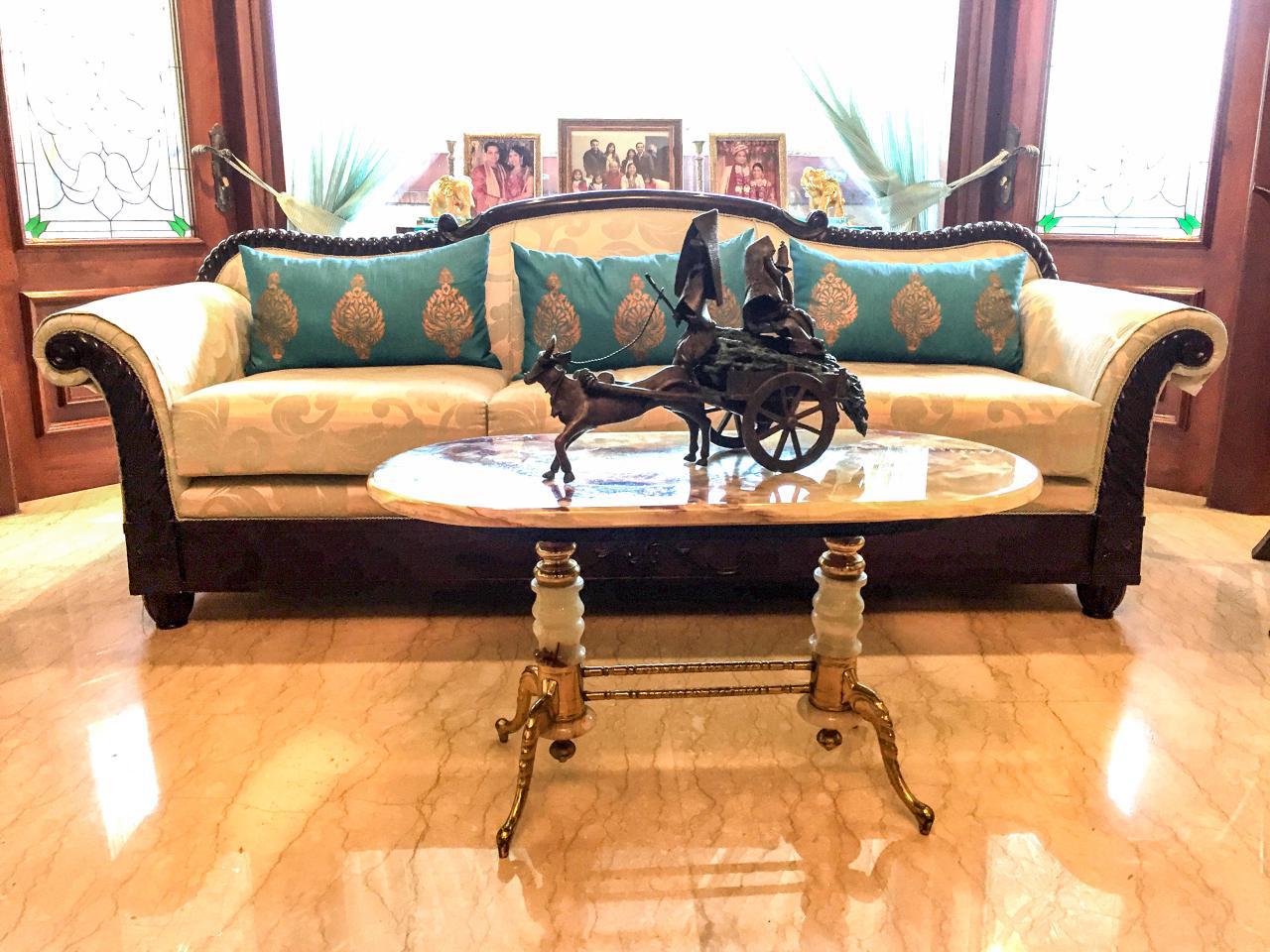 Outdoor Sculptures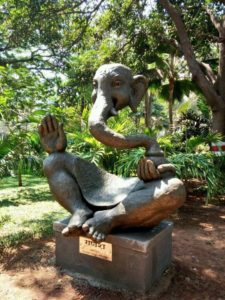 Sculptures compliment the plants and landscaping of any outdoor space. Complete the look of your garden, courtyard or balcony by placing an outdoor sculpture.
Before purchasing ensure that the work is suitable for an outdoor setting and can withstand the changing temperatures and climatic conditions.
Now that you have a basic idea about sculptures – go ahead and browse our lovely sculpture collection!
Need advise or assistance, our gallery team is here to help you. Get in touch.