Does my Office really need a painting? YES it does! And we will tell you why:
Art means a lot of things and visual art specifically covers a wide style range. Consciously or subconsciously people engage with art. Paintings in a corporate office setting are important and business owners/corporates today are becoming more aware of this. Having a painting on your office wall is beyond just mere aesthetics and decoration. Many researches have been conducted regarding the same and it is has been said that art actually assists in improving efficiency, creativity and productivity.
You may have noticed it too, when one see's a stunning painting, it generates emotions of happiness and inspiration.  This inspiration unlocks your personal potential that can be then seen in your work.
An employee spends majority of his day at work and it is always a delight to see a happy and cheerful painting rather than an empty wall.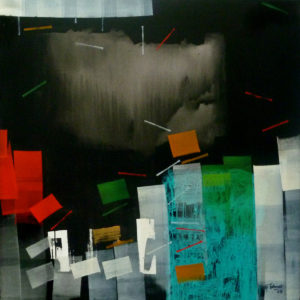 You realize it or not, the moment anyone walks through your doors they are beginning to form an impression about you and your organization. Your office space communicates a story, telling them about your history, culture, organization values and work style. Art can be an effective way to set the correct tone to your organization's story. It also provides a welcoming atmosphere.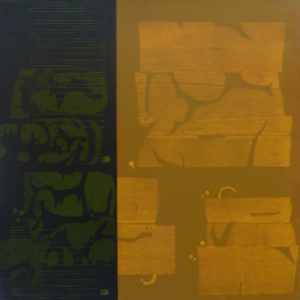 Why is art important in office?
You might be surprised to know that art can be a key to unlock meaningful connection with your clients and your team alike.
A well-selected painting can alter moods, lighten up the environment, create a memorable first impression; it is also a great conversation starter and also has direct impact on employee productivity and well-being.
Impact of Art on workplace productivity
Research says that the right kind of painting helps reduce workplace stress, this is mainly associated with artworks related to nature. Paintings with scenes of nature tend to evoke feelings of peace or content in most viewers.Paintings with color splashes or abstract formation creates curiosity and also seems to improve creative and innovative thinking.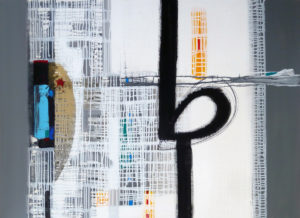 Art can help you connect with clients
Paintings are excellent conversation starters. A painting is also a great non-verbal communication tool which also reflects corporate ideologies, beliefs, values, etc. It is great way of self expression. Art help you form a positive first impression. A good painting in the reception area can influence the mindset of the visiting client, generate better emotional responses, alter mood and make the client comfortable.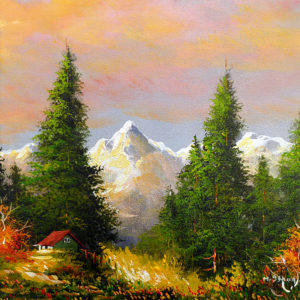 Corporate Support:
Buying paintings supports both the local gallery and the artist. Full-time artists dedicate their entire lives and career to art and they work very hard to bring out their best talent on canvas. Similarly art galleries promote these artist's and their work to their best capacity. By buying paintings from galleries you are encouraging both galleries and the artist and in some way also contributing to the promotion of India Art.
General Placement Options:
Reception forms the beginning point and from there paintings can be displayed in your conference room, personal cabins, general staff area and along the office lobbies.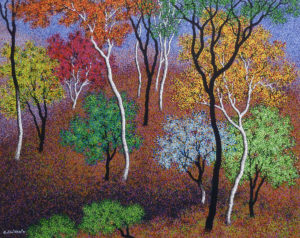 Since an office is sort of a public place too it is advised to go neutral on the theme. So basically abstract paintings, landscape paintings, city-themed urban paintings are some options you can explore. Like for example if you have an office in Mumbai – paintings on Mumbai theme work really well. Even under the abstract category, you can mix it up by placing some abstract canvas paintings and some abstract paper paintings to break the medium monotony.
Conclusion
Whether you are updating, building or renovating, remember that art should always be an important part of your interior design. We at Rhythm Art Gallery are here to assist you. If you want to buy paintings for your office, please get in touch with us at info@rhythmartgallery.com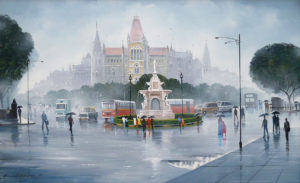 Our advisers have the expertise and understanding to guide you in right direction for choosing paintings that resonate with your business and the office.