You have all known us as 'Painted Rhythm' for a long time now. Just recently the partners of the gallery decided to go separate ways for the better future of the business. One of the partners retains the name while we chose to rename ourselves to Rhythm Art.
After a short social-media break we are now back with a bang! Rhythm Art is now bigger, better, more niche and customized just as per your needs.
Before we talk about the exciting new changes, let's revisit the good old times we've spent together.
A walk down the memory lane: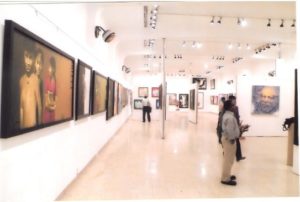 2010
Rhythm Of Color held in 2010 at Jehangir Art Gallery has been one of our biggest shows till date. Hosting a variety of artists we had rented out all the 3 display spaces at the gallery. The show held 60 artworks by 20 artists showcasing the diverse culture of India through art!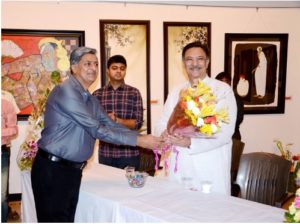 2013
With an overwhelming response for Rhythm Of Color, we held another show in 2013. The show was inaugurated by Suresh Oberoi and Meher Jessia, hosting 45 exclusive artworks of 30 prestigious artists. The show held a few of our exceptional sculptures as well!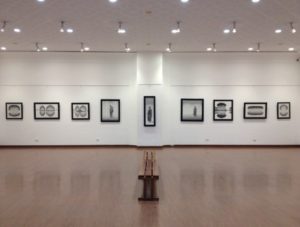 2014
In the year 2014 we had quite a number of solo shows with different artists.
City of Gold in Black & White by Artist Prakash Ghadge- 
With his signature theme, Prakash Ghadge makes you stop and admire your own city in the simplistic beauty of black n white. The exquisite show was held in Nehru Center Art Gallery holding 20+ artworks.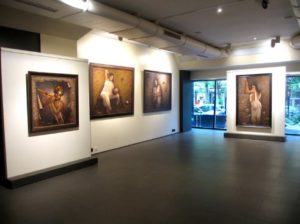 Mystique Moments by Subrata Sen-
Artist Subrata Sen's derives his inspiration for the backdrops of his paintings from the land of Rajasthan. As a self taught artist, he believes that Art has the divine power to take you to a different world. The show held a variety of his paintings from his works of Krishna to the 'Desert Beauty' as he is fascinated by the uniqueness and the culture of the land.
As Painted Rhythm we've been participating in the prestigious Indian Art Festival since it began in Mumbai.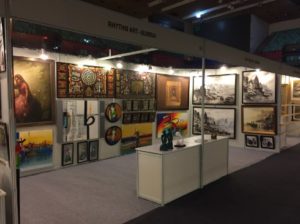 With overwhelming response every time, we will continue to participate under our new identity Rhythm Art henceforth. We also went ahead and took a step further by participating in the Delhi edition for the first time last year.
A generalized perception towards buying a painting is that it is usually pricey and beyond the budget. We have always strive to be sympathetic towards this notion and often host Affordable Art Shows.
New features and additions
For your ease and comfort we now have a separate tab for Sculptures. You can segregate it according to, artwork style, price, size and even orientation.
No time to browse? Easily sort out paintings to the exact specifications that you are looking for from the separate tab for Paintings.
Looking for a particular artist? We have you covered. Directly go to the artist you are looking for with our alphabetically sorted Artists tab.
Don't miss out our Gallery Services for any other queries you might have.
To make things even more comfortable for you, we even host minutely chosen online exhibitions from time to time.
Rhythm Art now serves in multiple countries and you can easily switch the currency for convenient pricing.